The roof is one of the largest investments most people make in their home, yet many homeowners fail to take appropriate steps to maintain it.
Proper maintenance of a roof can extend its lifespan significantly. Regular inspections, cleaning, and repairs can help prevent potential damage that could occur over time. Additionally, proper maintenance can help delay the need for a costly roof replacement.
7 Reasons You Should Take Better Care of Your Roof
While adopting an out-of-sight, out-of-mind attitude about your roof is easy, there are many reasons you should not. Here are the reasons:
1. Increase the Lifespan of Your Investment
A well-maintained roof can last significantly longer than an unmaintained one. Given that the average cost of a new roof is $7,000 to $15,000, the most budget-friendly thing to do is to ensure that your roof does not to be replaced before its time. This does not mean neglecting it, but rather taking necessary steps on a regular basis to maintain it.
2. Reduce Energy Costs
A good roof can save an average home thousands of dollars in energy costs each year. If not properly maintained or insulated, a damaged roof can lead to higher energy costs. Catching any potential issues can save you money in the long run by helping keep your heating and cooling bills low.
3. Prevent Future Repairs & Expenses
Repairing a damaged roof is an expensive endeavor. Preventative maintenance will help you avoid costly repair bills down the line by catching small issues before they become major ones. Even a tiny hole can lead to a leak that damages roof underlayment, interior walls and ceilings, insulation, and potentially even the structure of the roof itself.
4. Increase Resale Value
If you are looking to sell your home in the near future, a well-maintained roof can add considerable value. Potential buyers will likely feel more confident in their decision if they know that the roof is in good condition and won't need to be replaced anytime soon.
5. Catch Problems Covered by Warranties
Regular maintenance of your roof can help catch any issues that may be covered by the manufacturer's warranty or the roofing installer's workmanship warranty. By identifying potential problems early, you can help make sure they are fixed before the problem causes costly damage and avoid having to pay out of pocket for repairs.
6. Protect Your Home From Natural Elements
A poorly maintained roof makes your entire home vulnerable to weather damage like wind, rain, or hail. Taking the necessary steps to ensure it is up-to-date on repairs and inspections can help protect your property from any potential destruction caused by these elements.
7. Maintain Structural Integrity & Safety
A weakened or damaged roof has the potential to collapse and cause serious injury or even death. Maintaining your roof regularly helps keep your home structurally sound, ensuring the safety and well-being of everyone who lives there.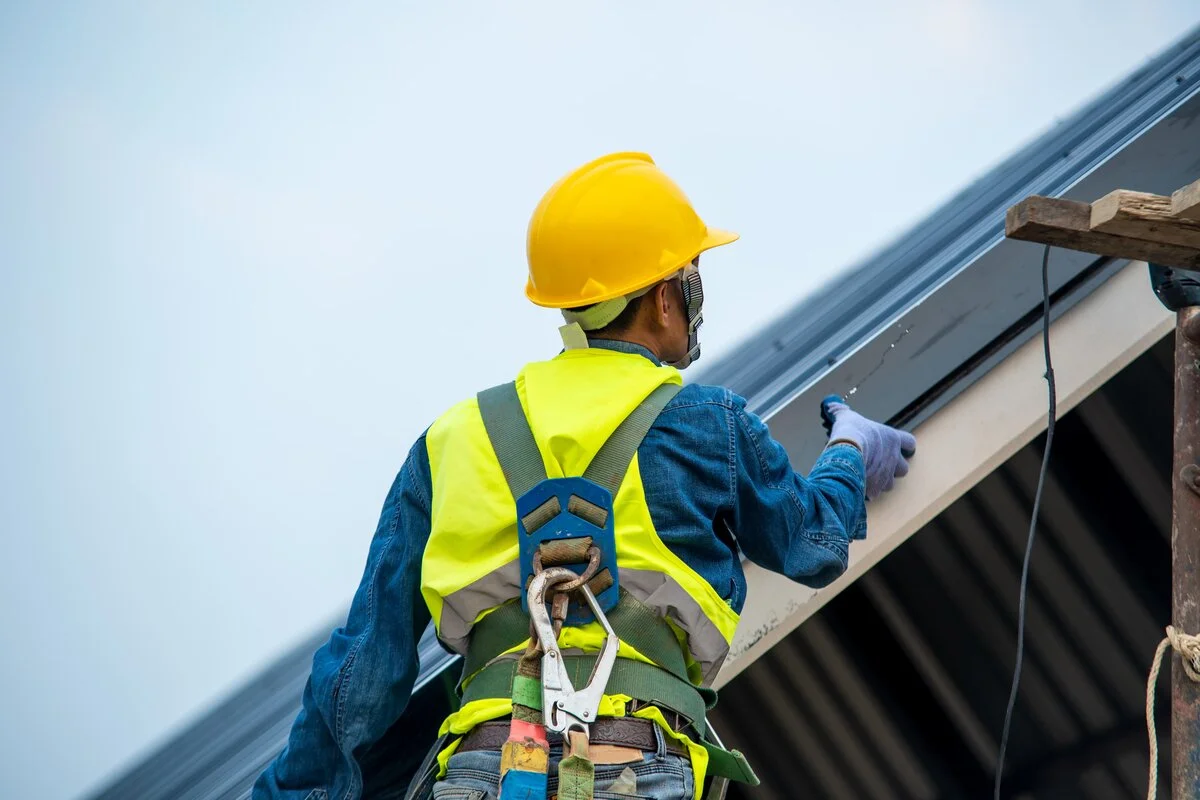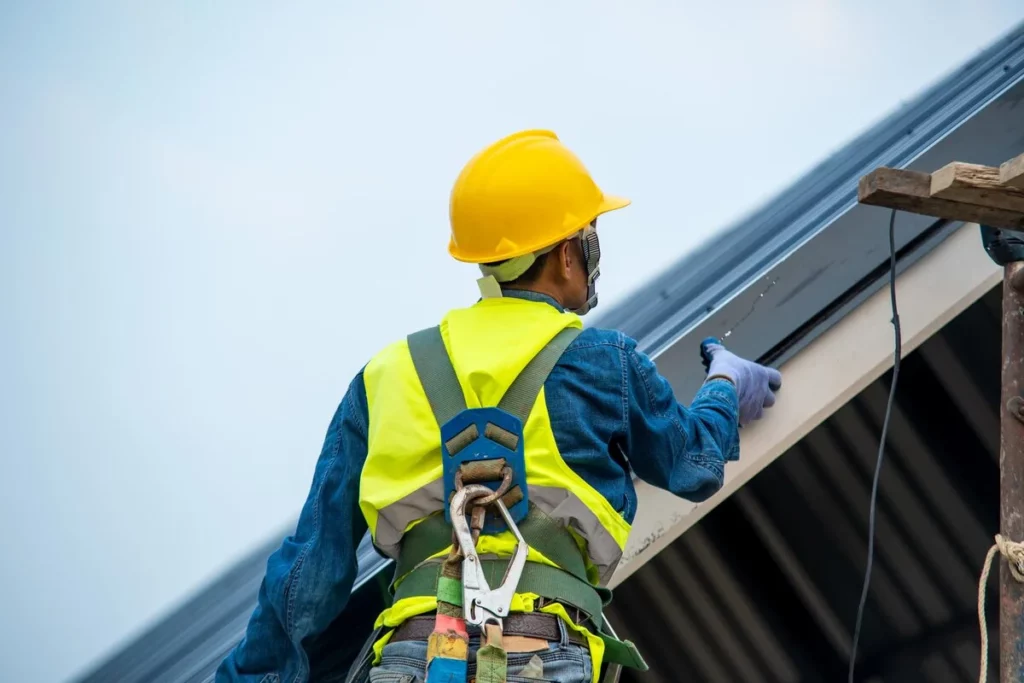 How to Maintain Your Roof
Here is a list of things homeowners should do to maintain their roofs:
Inspect the roof at least twice a year (in spring and autumn) to look for signs of damage, missing shingles, or leaks. If any problems are found they should be fixed as soon as possible.
Have a roof inspection done by a professional roofing company at least every 2-3 years — and after major weather events like tropical storms.
Remove any debris such as leaves, twigs, and dirt from the roof in order to prevent mold or fungus growth.
Clean off dirt, moss and algae buildup from the roof surface.
Clean out gutters and downspouts once every 6 months or so to ensure water can flow freely away from the house and avoid any standing water issues on the roof.
Trim tree branches that overhang the home so that natural debris like leaves cannot accumulate on the roof.
Residential roofs can be made from a variety of different roofing materials. The tips above apply regardless of the type of roof, but here are some additional suggestions based on the specific material used for your roof.
Asbestos Roofs
Over time, even the highest-grade asphalt shingles will begin to deteriorate. As the outer layer of protective granules wears away, the shingles become more vulnerable to sun damage and may start to crack and break down. Homeowners with asphalt shingle roofs should be on the lookout for curling, buckling, or loose shingles. These should be replaced as soon as possible.
When cleaning asphalt shingle roofs, it is important to avoid using high pressure or steel wire brushes to clean the surface as this can cause further damage to them.
Clay or Concrete Tile Roofs
Concrete or clay tile roofs are extremely durable and long-lasting, but it is important that they be maintained properly.
Tile roofs are heavy, so they require a strong and sturdy underlying structure. It is critical to ensure that there are no leaks in the roof that could cause deterioration of the rafters and joists over time. In addition to regularly inspecting the roof, tile roof owners should check in the attic for any signs of water infiltration.
Tile roofs are prone to algae and mold growth. Cleaning the surface regularly with a mild detergent will help prevent build-up of these substances.
It is important to know that, according to the Tile Roofing Alliance, walking on tile roofs can void the warranty. If you must walk on a tile roof, you should carefully step on the bottom three inches with your fit in a horizontal direction. Ideally, it is best to leave tile roof work to a professional roofing contractor.
Metal Roofs
Metal roofs have become increasingly common for residential properties throughout the country. Though durable, metal roofs do require regular maintenance to ensure they last as long as possible.
As part of regular roof inspections, homeowners should check for any signs of rust or corrosion on the metal roof and make sure all nails are fastened securely. If any damage is found it should be repaired immediately to avoid further deterioration.
It is also critical to check regularly for any dents or holes in the roof that could cause leaks. Clean off dirt and debris periodically using a soft-bristled brush or gentle pressure washing system; never use metal bristles or a high-pressure washer as this can cause damage.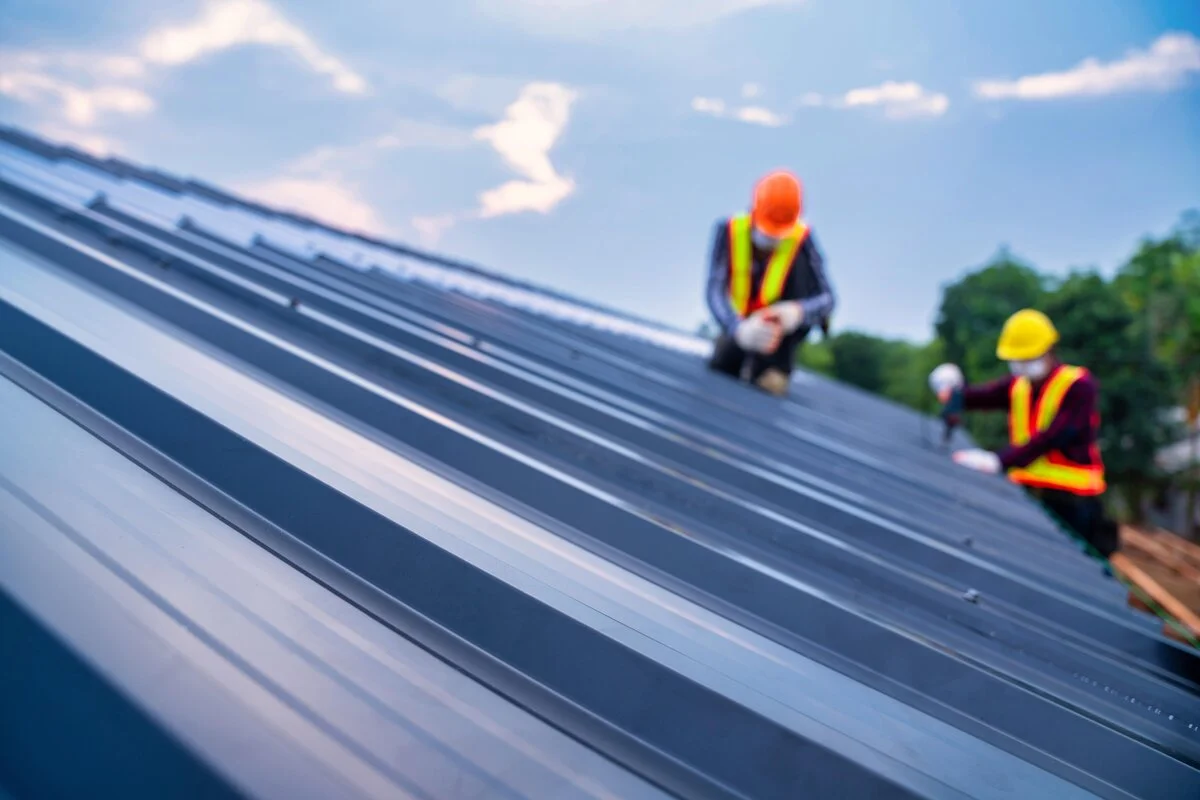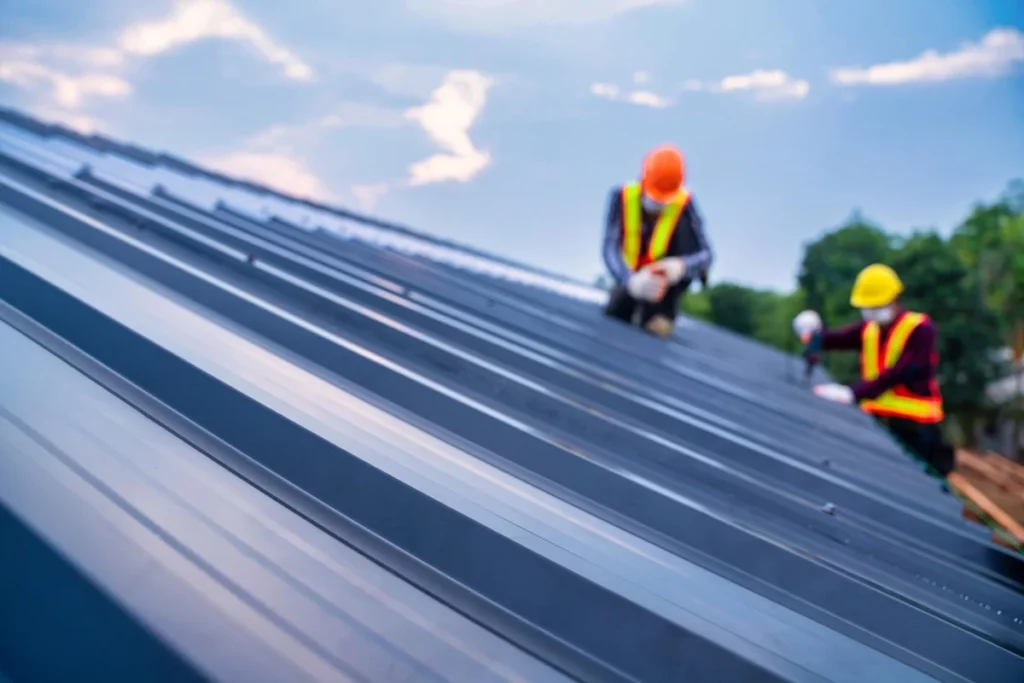 The Benefits of Proper Roof Maintenance
Taking good care of your roof is an important part of home maintenance, yet many homeowners wonder how to take care of your roof. Although it may seem like an overwhelming task, following these simple steps on a regular basis can keep your roof in tip-top shape.
Stronghold Roofing & Solar
From maintenance and inspections to repairs and replacement, you need the best roofing company in Florida – Stronghold Roofing and Solar. Our team of experienced and knowledge roofers and staff are dedicated to providing our customers with the best roofing services around.
Contact us today for a free estimate.