Most roofing materials last for at least a decade, and some last significantly longer, so a new roof installation is not an everyday occurrence for most people. Homeowners often have many questions when they need a new roof, because they may have no prior experience with roofing services.
A full roof replacement is a major project and a significant investment, and there are many decisions to be made. After the first major steps of contacting roofing contractors and deciding which roofing material they want to use, homeowners are often concerned about how long roofing services will take.
How Long Does Roof Replacement Take?
There are several factors that impact how long it will take to completely replace an existing roof.
Roof Size
Obviously, the larger the roof, the longer it will take to replace. Roof size is calculated by multiplying the area (length times width) of every roof surface, including the main roof planes to any dormers or other projections.
A roofer will then add those together, and use the total roof size to calculate not only the amount of materials needed, but also how long the roof project will take.
Roof Complexity
A gable roof with a shallow pitch and just two planes will be much easier – and faster – to work on than a steep roof with multiple dormers, skylights, and other projections. For one thing, a steeper roof is more dangerous to work on, so it will require more safety precautions – and more time.
Dormers, multiple pitches, and other complex architecture can also increase the overall installation time for a new roof because they require additional work.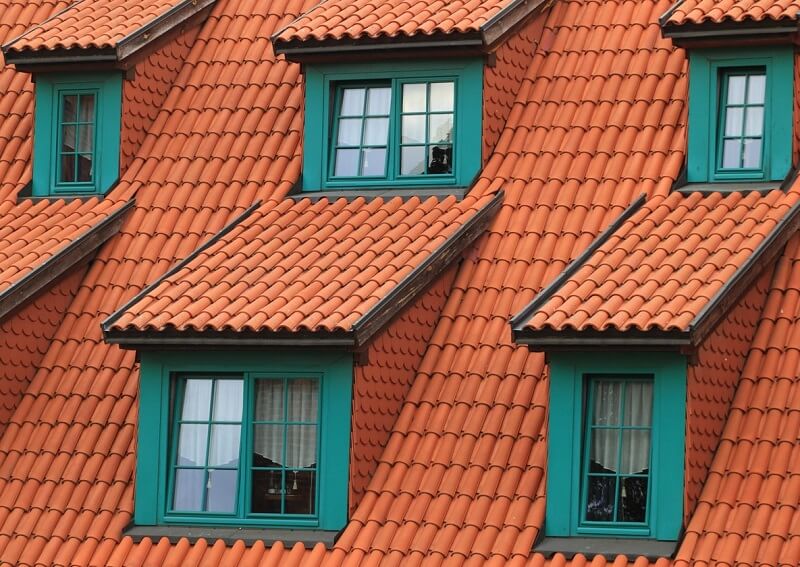 Structural Damage
Severe weather or other events can cause structural damage to a roof. Even small leaks that have been left unrepaired for a long time can cause decay of the roof decking or the rafters or beams.
Structural damage can be something of a wild card in a new roof installation, adding cost and time, because it is often impossible to see the damage prior to removing old roofing materials. Repairing or replacing a few areas of damaged sheathing is fairly straightforward and requires relatively little time, but significant structural damage to rafters or joists can easily require a great deal longer to address.
Roofing Material
The visible roofing material is the main focus for most homeowners, since it is what can be seen from the outside. There is wide variability in roofing materials in terms of aesthetics, cost, and time to install.
With all the factors mentioned above being equal, here is a breakdown of the level of difficulty for the most common materials used in residential roofing in the United States, along with the approximate time required for installing them on a standard residential roof:
Asphalt shingle roofing is familiar to most roofers and among the easiest roofing materials to install, so it generally requires only 1-2 days for installation.
Metal roofing is somewhat less common, and a more complex installation might require experienced metal roofers. Overall, metal is considered a moderate level of difficulty, taking between 2 and 5 days to install.
Flat roofing is common on commercial buildings and homes with flat or low-slope roofs. It is easier and quicker to install than some of the other roofing material options. Depending on the specifics of the project, a single-ply membrane installation could take 2 – 10 days.
Tile roofing is considered difficult because it requires special knowledge and skillsets. A new concrete or clay tile roof could take anywhere from 5 days to 2 weeks to install.
Single-ply membrane roofing, like TPO, can be installed fairly easily due to its light weight and flexibility, but not all roofing contractors have the appropriate knowledge about proper installation techniques. The time expected to install ranges widely.
It is worth noting that it is not always possible to switch to a completely new type of roofing material. For example, a roof structure that was built for asphalt shingles may not be sturdy enough to support a much heavier clay or concrete tile roof.
Likewise, single-ply membrane roofs are not suitable in many homes with pitched roofs, and mobile home roofing is a specialized subset of roofing.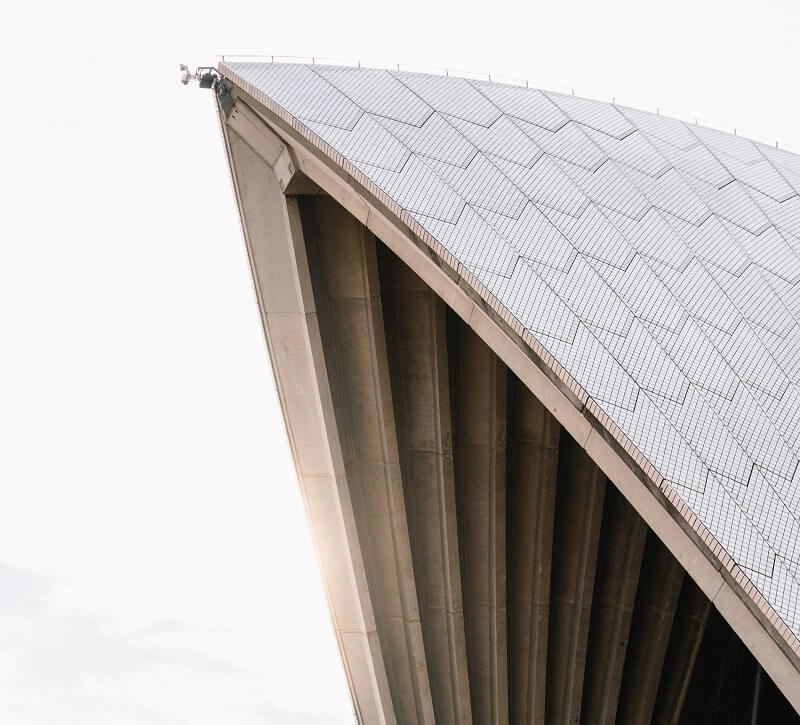 Environmental Factors
Every roofer is subjected to constraints imposed by the weather. In Florida, where rainy and stormy days can be frequent, timing for roof work is critical. In colder climates, weather can be an even greater factor, as roof work can be nearly impossible when conditions are below freezing or rooftops are covered in snow or ice.
Environmental factors like hurricanes or other severe storms that cause widespread damage can also be a factor when it comes to even being able to start a new roof installation. Although the installation process itself might not take longer, roofing contractors are often under tremendous time pressure when many homes and businesses need roofing services at once.
Historical Importance
Buildings of historical significance can require special care when it comes to any renovation or restoration work, including roofing. Roofs on many older homes are an important part of the architecture, so changes can impact the overall aesthetic.
Roof installation for such homes may have limitations, such as not changing to a different kind of roofing material or altering the roof structure. The National Park Service has a preservation brief about Roofing for Historic Buildings that covers historic roofing materials and roof replacement.
Homes on the National Register of Historic Places may be especially complicated in terms of roof repair because of the need to balance historic design with modern building codes. This complexity can greatly extend the amount of time needed for a new roof installation.
Prolonging the Life of Your Roof
Roofing materials typically come with a limited-time warranty on materials. This does not mean that the roof will definitely last that long, nor does it mean that it might not last even longer. Given the expense of a new roof installation, taking appropriate preventive measures that prolong the life of your home's roof can be very valuable.
Here are a few tips:
Get a roof inspection periodically. Many roofing companies offer free or low-cost inspections for homeowners. A professional roofer can assess the current condition of your roof, highlight any issues, and help stave off future expensive roof repair or roof replacement.
Keep the roof clean. Remove debris like twigs, leaves, and branches regularly, and especially after storms.
Repair or replace damaged roofing materials. Cracked or curling asphalt shingles are fairly easy to replace, and that minimal effort could help extend the life of your roof. Metal, tile, and flat roofing materials can also often be repaired before small issues become major problems.
Trim tree branches. Large trees or bushes can pose a hazard to your roof. Branches that hang over the house can break off and cause serious damage, and even smaller branches that continually rub against the roof can wear down the roofing material over time.
Keep gutters and downspouts clear. If water pools in gutters, it can back up onto the edge of the roof, causing deterioration of the shingles, tiles, or metal, and can even lead to deterioration of the roof decking.
Ensure proper ventilation. A professional roofing job includes ensuring that excess heat does not build up in the attic. Properly installed attic and roof vents can keep cool air flowing, which can make your roof last longer.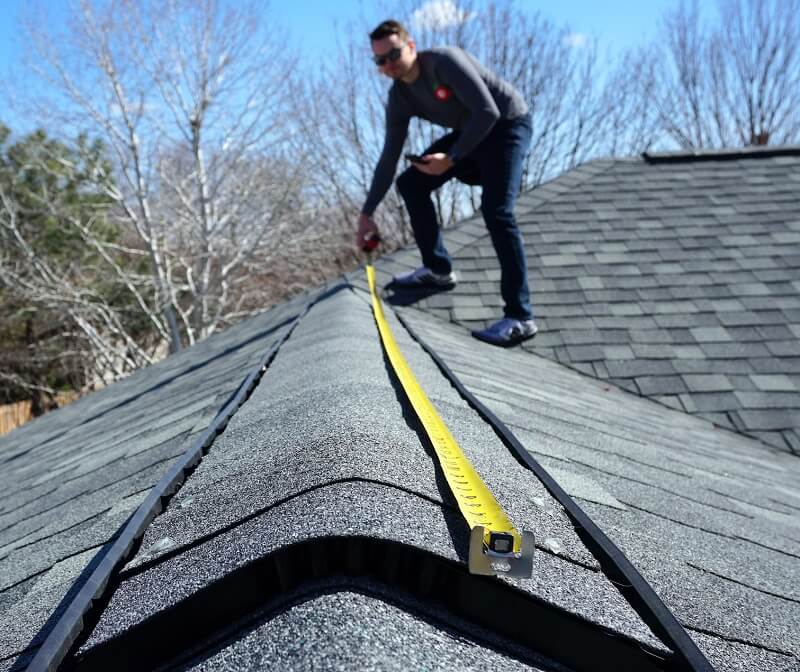 Finding a Roofing Professional for a New Roof Installation
One of the most important considerations when getting a new roof is finding the right roofing professional to install it. Here are some suggestions for finding the right roofer that you should consider any time that you need roofing services:
Ask friends, family, and neighbors for referrals.
Get estimates from several roofers. The estimates should specify details like materials, timeline, payment, insurance coverage, and warranties.
Ask the roofers for references from past clients who have had similar work done.
Affirm that the roofer will pull any permits necessary.
Discussion roof financing options. Some roofing contractors can facilitate roof financing to spread out the cost of a new roof.
Ask the roofer if they offer warranties on workmanship, in addition to the warranties on the roofing materials.
Get the roofer to explain what you can expect in terms of being in the home while the work is being done, and what cleanup will be included.
As a courtesy, let nearby neighbors know that potentially loud roofing work will be taking place so that they can prepare their families and move pets if necessary.
Remember that not all roofers have the knowledge and skill to work on all types of roofs. Be sure that the contractor you hire has done similar work in the past.
Your Roofing Company in and Near Lakeland
When you are looking for the best roofing company in and near Lakeland, contact Roofing Depot of FL. We offer residential and commercial roofing services throughout the central Florida area. We are licensed, insured, and certified.
Our services include:
Roof installation / full roof replacement when your roof has reached the end of its lifespan.
New construction roofing for both residential and commercial applications.
Roof inspection to ensure that small problems do not become bigger issues.
Roof repair for shingle roofs, tile roofs, metal roofs, and flat roofs.
We have the knowledge and a streamlined process to help homeowners deal with homeowner's insurance claims. We want to make the process as easy as possible for you, so we can work directly with the insurance company to ensure that the burden is off your shoulders.
As further proof of our commitment to clients, roof financing can be arranged that can break the cost of a new roof or roof repair into predictable monthly payments.
Because roof damage is sometimes unexpected, our services are available 24/7.
You can schedule a risk-free roofing inspection with Roofing Depot of FL that will provide an assessment of your roof's current condition and recommendations for any repair or replacement work that is needed. The roof inspection can also provide a rough estimate for the remaining life expectancy of your roof, pinpoint the source of any leaks, or simply give you peace of mind knowing that your roof is stable and functioning as intended.
As lifelong residents of Polk County, our owners are committed to serving the local community with the best in professionalism and communication, as well as the highest quality workmanship at competitive prices. We commit to showing up at the scheduled time and getting the work done in the allotted time. Our transparent pricing means that there are no surprise fees after the work is complete.
From minor roof repairs to full roof replacement, we are the best choice for roofing services. Roofing Depot of FL – We'll Knock Your Shingles Off!